Teeth Whitening in Epping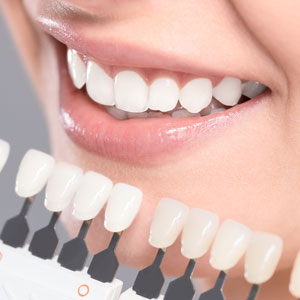 Did you know that teeth whitening is the most requested cosmetic dentistry procedure today? In just one short visit to our practice, you can get a stunning, brighter smile with no downtime. It's that simple!
We're proud to offer take-home kits so that you can brighten your smile in the comfort of your own home and at your convenience.
What to Expect
When you visit Epping Family Dental for a whitening appointment, we'll begin by making sure you're comfortable. When it comes to take-home kits, we'll begin by talking with you about your goals and then taking a mould of your mouth to build your custom trays.
In the next couple of weeks, you'll return to our practice to pick them up along with your whitening gel that's much stronger than anything you can purchase at the supermarket, offering superior results.
We'll show you exactly how to put the gel inside your trays and explain for how long you need to wear the trays each time. While you whiten your teeth at home, you're free to go about your day as usual-just don't eat or drink anything while the trays are in your mouth.
Typically, an at-home session should take about 30 minutes.
Frequently Asked Questions
Patients with discoloured yellow teeth or stained teeth often make excellent whitening candidates. Generally, we ask patients to be over 18 years old.
Should I avoid any food in the immediate time after I whiten my teeth?
Yes, you should avoid wine, coffee, tea, or any other dark coloured foods prone to staining. Often, things like dressings or sweets can stain after a session as your teeth are more porous immediately after.
Whitening should not be painful, though you may find your teeth are sensitive after a session. We can offer tips for making whitening more comfortable when we see you in the practice.
Learn More Today
Schedule an appointment with Epping Family Dental and let us make your smile shine. We look forward to helping you achieve your goals in oral health.

Teeth Whitening Epping, Eastwood, Carlingford NSW | (02) 9868 6288