ClearCorrect™ in Epping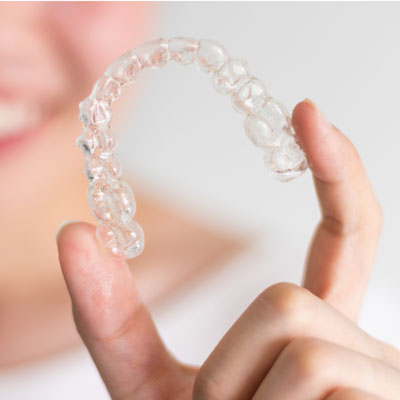 A beautifully aligned smile is one of the best accessories anyone can possess. But if your teeth are crooked or gapped, you may feel too self-conscious to smile. At Epping Family Dental, we offer ClearCorrect aligners, which can be an ideal solution for adults and teens looking for an aesthetically pleasing alternative to metal braces.
Practically invisible, these clear aligners are also comfortable and removable. You can enjoy your favourite foods and brush and floss as usual.
How Do They Work?
We use a series of clear, removable, customised trays made of BPA-free plastic to straighten your smile. Also called aligners, they allow your teeth to shift gradually into a more appropriate position that improves both bite and appearance.
What to Expect
We'll schedule a consultation to determine if ClearCorrect is the right treatment option for your specific needs and goals. If it is, we'll send your records, X-rays, and impressions to ClearCorrect. They will devise a customised treatment plan in conjunction with your dentist to provide gradual adjustments that take your teeth from their current state to where you want them to be.
You'll wear each set of aligners for a specific amount of time, then switch to the next set as your teeth gently shift and align into your ideal smile. You'll come in periodically for checkups to evaluate your progress.
Get Started Today
Contact us today to book your consultation and get started towards a straighter smile.
CONTACT US »

ClearCorrect™ Epping, Carlingford, Sydney NSW | (02) 9868 6288