Epping Implants and Family Dentistry
Efficient Care at Epping Family Dental
Enjoy family-friendly dental care that focuses on the individual: you. We strive to provide a broad array of services to ensure that your smile is healthy and beautiful, regardless of your age. We offer therapies that are affordable, without sacrificing quality.
All-on-Four Implant Treatments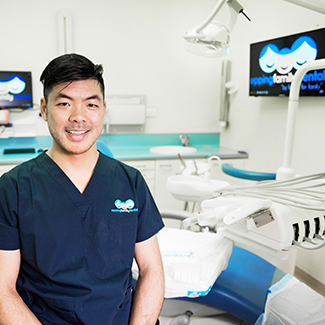 Have a brand-new smile in just four days. Using only four dental implants, we can perform full arch rehabilitation by supporting an extended bridge that spans from one side of your smile to the other. (Any unhealthy teeth are removed prior to the surgery.)
All-on-4 implants are a convenient alternative to dentures and provide a viable financial advantage over using single implants to replace all the teeth at one time.
Single and Multiple Tooth Dental Implants
Whether you have one missing tooth or several, dental implants are a lifelong tooth replacement option that looks and feels similar to having natural teeth. Restored with a custom crown or bridge, implants enhance your appearance and ability to eat comfortably, without the need of wearing a removable prosthesis.
As Dr Jeremy Lung (Dentist) is constantly studying and expanding his knowledge of implantology, we are able to offer complete start-to-finish implant treatments here in our practice. Our state-of-the-art approach includes 3D X-rays to assist us in planning the most comfortable, efficient procedure possible.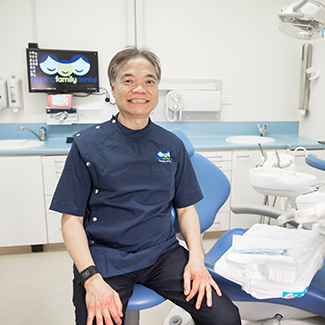 Family and General Dentistry
Our checkups and cleanings are gap free, so you won't have to pay out of pocket for exceptional preventative care. But if we do spot an area of tooth decay, we offer minimally invasive fillings to restore the area as quickly as possible.
Same Day CEREC Dental Crowns
Thanks to CEREC technology, we can create custom dental crowns for both teeth and implants here in our practice. CEREC uses CAD/CAM imaging technology so that a 3D model can be created of your tooth using a simple scanning tool. Your new restoration is made while you wait, so there's no need to reschedule for a separate crown delivery two weeks later.
Root Canal Treatments
Dental abscesses and deep cavities can be extremely painful and even lead to the loss of teeth. Fortunately, endodontic therapy such as our efficient root canals can help you preserve your natural tooth for many more years to come.
Orthodontics (Braces)
Want a straighter, healthier smile? Dr Amanda To & Dr John Tran are offering ClearCorrect teeth straightening solutions for children, adults and teens, so there's no need to drive all over town searching for a separate orthodontic office.
What's Best for Your Smile?
At Epping Family Dental we focus on the simplicity and effectiveness of preventative care. When possible, we'll show you how to stop problems before they start, or correct them with a minimally invasive treatment.
CONTACT US »

Here, our family runs our dental practice in a way that allows us to treat each patient as if they were one of our own relatives. We won't waste your time or push you towards expensive treatments that you don't need. Contact our Epping office today to schedule your new patient exam or dental implant consultation.


Dental Services | (02) 9868 6288