All-on-4™ Dental Implants in Epping
Smile Confidently
If missing teeth have left you feeling too self-conscious to smile, we are pleased to offer All-on-4 Dental Implants. The technique was invented by Dr Paulo Malo at the MALO Clinic in Lisbon, Portugal and has been shown to be a predictable and remarkably successful technique for replacing dentures with fixed teeth.
How Does It Work?
With this affordable, innovative technique, an entire arch of teeth can be reinforced by just 4 implants. In the past, sometimes as many as 10 implants would need to be placed per jaw, necessitating a longer recovery time and more post-op pain. An implant, which is superior to dentures, is an artificial tooth root made of titanium that fits inside your jawbone.
By utilising the denser bone that typically remains in the front area of the jaws, All-on-4 is able to eliminate the need for expensive and time-consuming bone grafting. Bone grafting can be uncomfortable and may prolong treatments times.
The implants, which have a high success rate, can be utilised in either the upper or lower jaw to support stable replacement teeth that appear, feel and function like natural teeth. The procedure, which involves local anaesthesia for your comfort, may take as little as 1-3 days. Please note that certain conditions apply.
When 6 Is Sometimes Necessary
There are times, depending on the individual, when 6 dental implants may be required with the All-on-6 to ensure excellent support and durability of the implant teeth. After an initial examination and assessment, the team of specialists at Epping Family Dental can inform you as to which treatment option is ideal for you.
Appear and function like natural teeth
Promote healthier-looking gums
Enhance the appearance of your face
May help you avoid bone grafting surgery
Are easy to maintain and clean
Just about everyone, regardless of age! For the majority of individuals with a full upper and lower denture, in particular, they'll often find that the lower denture gives the most trouble in terms of being uncomfortable and making it difficult to chew with. Additionally, All-on-4 can be used in the upper jaw.
Dr Jeremy Lung (Dentist) can perform the All-on-4 surgery in our modern facility in Epping. With the latest in dental technology, including 3D ConeBeam Imaging, we can digitally position your implants, for the gentlest and most efficient procedure possible. In as few as six weeks, you can enjoy a stunning, confidence-boosting smile.
All-on-4® is a cost-efficient, minimally invasive method to restore the function of your mouth and give you back the confidence that comes with a beautiful smile. The best part? Your smile makeover and investment carries a 5 year guarantee with Dr. Jeremy Lung!
High quality zirconia prosthesis
Warranty: 10 years (bridge and implants)
Initial consultation
Surgical stage (extractions and grafting, 4 surgical NobelActive® implants)
Temporary bridge prosthesis (worn for 3-6 months)
Permanent restoration (Zirconia monolithic full contour bridge)
ZirconZahn Prettau® monolithic Zirconia
$23,800 per arch (with surgery)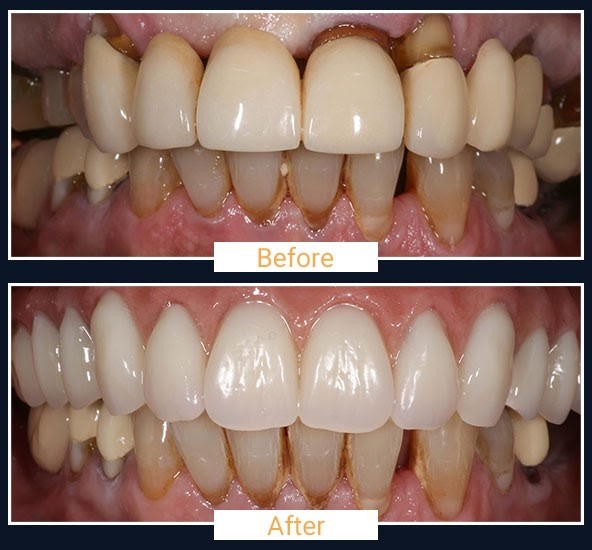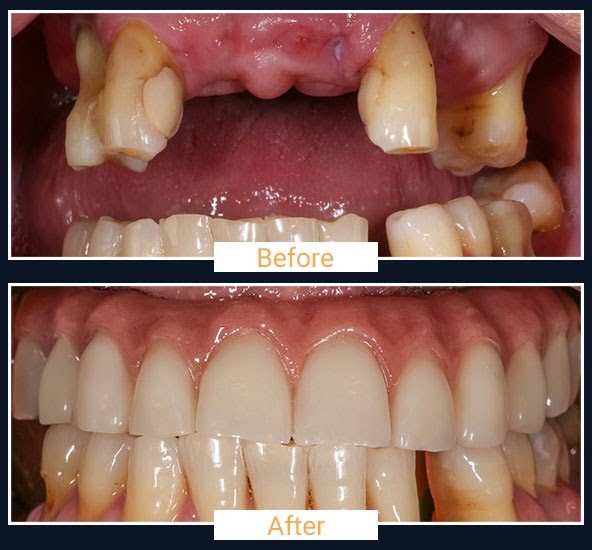 5 Year Warranty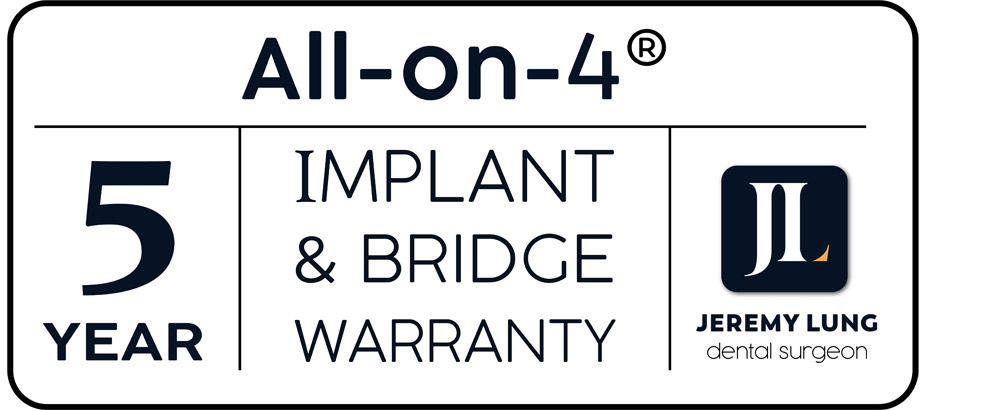 Dr Jeremy Lung is a talented, well trained and experienced implant surgeon. Our implant success rates are so predictable and the quality of the materials we use is such that we can offer an unprecedented 5-year warranty. This applies to BOTH the implant and the zirconia implant bridge prosthesis. For full T&C's please click here.
What If I've Experienced Significant Bone Loss?
For patients who have suffered severe bone loss as a result of tooth loss and denture wear or from periodontal disease can benefit from All-on-4 implants. So even if you've been told in the past that you have insufficient bone for dental implants, you still may be a candidate for All-on-4.
The All-on-4® treatment is an innovative treatment designed to replace missing teeth by placing four to six titanium implants in each jaw. Implants are comfortable and functional – they are fixed in place and will look and feel like your natural teeth.
In your consultation, Dr. Jeremy Lung will examine your mouth and jaw bone density to assess whether you are a candidate for the All-on-4® treatment. He will also explain All-on-4 in depth, so you can understand how the procedure works, what you need to do to prepare for surgery, and the recovery process. Because the procedure uses computer-guided technology, we see where the highest levels of bone are without the need for bone grafting, which adds expense and recovery time to the implant procedure. By skipping this invasive treatment, you will heal faster and with less complication.
Book Your Consultation
If you would like to achieve a beautiful, healthy-looking smile, contact us today to book a consultation. Jeremy will be happy to discuss with you if All-on-4 Dental Implants are right for you!
CONTACT US »

All-on-4™ Dental Implants Epping, Eastwood, Carlingford NSW | (02) 9868 6288