Dental Crowns in Epping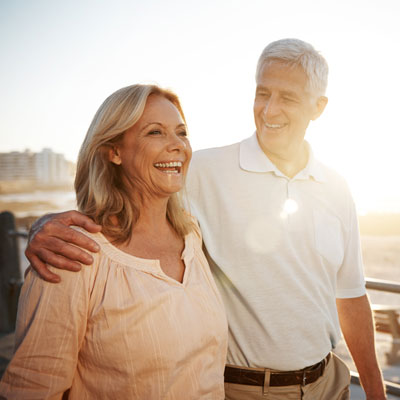 While some see the need for a dental crown as an expensive, daunting task, we want to change that line of thinking! At Epping Family Dental, we're proud to offer same-day, in-house crowns for patients of all walks of life. You can enter our practice and leave just hours later with an improved smile that we think you'll love.
We are committed to providing the highest quality restorations, and we use only genuine IPS e.max® material.
What Are They?
Crowns, which are like caps or helmets placed over a natural tooth, are often used to help maintain the integrity of the tooth after a root canal. Other reasons include:
Chipped or cracked teeth
Teeth that are heavily filled
Broken teeth
The purpose is to fit over your natural tooth and provide stability and integrity, allowing it to function as your other teeth. Since it is custom-fitted, you can eat and speak just like normal. And it's colour-matched to your natural smile, so no one will ever notice.
What You Can Expect
We have a state-of-the-art CEREC machine that allows us to offer same-day restorations, using an advanced resin material designed to last for years and be just as durable as your natural teeth.
After you arrive for your visit, we'll begin the process by taking digital scans of your mouth, which we'll upload to our CEREC machine. After about 40 minutes, your custom crowns will be ready to place in your mouth—once you approve them to ensure you love the look. When you're happy with them, we'll cement them in place, and you can leave with a brand-new, improved smile!
Frequently Asked Questions
Our advanced materials can last upwards of a decade or longer. The main contributing factor to their lifespan is how well you take care of them. With proper oral care, they should last for years to come.
Much like breaking a natural tooth, first try to locate the piece broken off and then make an appointment with us straightaway. It may be possible to cement the broken piece back on, but in some cases, a new crown may need to be crafted and replaced. We'll provide you with our honest opinion at your visit.
At your first visit, we can provide a cost estimate based on your specific situation. We're happy to offer payment plans to meet your needs. Please ask us over the phone or at your first appointment, and we'll do everything we can to ensure that you receive the care you're seeking.
Schedule Today
Contact us today or use our online booking feature to schedule your consultation.
CONTACT US »

Dental Crowns Epping, Carlingford, Sydney NSW | (02) 9868 6288