Dental Implants in Epping
If you thought that dentures were the only solution to missing teeth, think again. At Epping Family Dental, we are able to enhance your smile with natural-looking dental implants.
What Is an Implant?
Made of surgical-grade titanium, a dental implant is an artificial tooth root that's positioned in the jaw. A crown or bridge can be placed on top. Dental implants are often considered to be the preferred way of replacing one or more teeth as a result of an injury or periodontal (gum) disease.
Implants can be used to
Replace one or more teeth without affecting neighbouring teeth
Help support or stabilise upper or lower dentures
Support bridges or replace a partial denture
Why Should I Consider Implants?
Implants are far superior to dentures as they allow you to eat with confidence as they don't shift like dentures can. You also can smile assuredly as dental implants have the appearance and feel of natural teeth. And when taken care of properly, they can last a lifetime. In fact, dental implants boast an exceptional success rate.
Am I a Candidate for Dental Implants?
Dental implants are suitable for individuals of all ages. You just need to be in generally good health and have a healthy mouth. It's important to have sufficient jaw bone to allow for placement and optimal retention of the dental implant.
If you are thinking about having dental implant treatment and are unsure as to whether you have gum infection, please schedule an appointment with your dentist here at the practice. There cannot be an active infection in your mouth because the outcome of your implant could be negatively impacted.
IMPLANT COST »

Inquire Today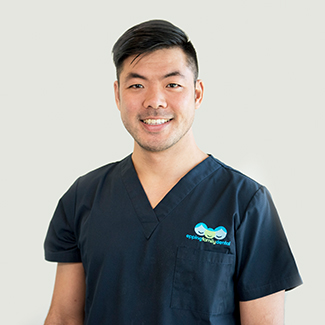 Related Procedures
Ridge (Graft) Augmentation
Sometimes damage to the jawbone is experienced due to defects in the upper and lower jaw. These deficiencies can result from tooth loss, trauma or infection. When this impairment occurs, there may be insufficient bone into which to put dental implants. A solution to overcome this issue is to lift a piece of the gum and position bone graft or a bone substitute to bolster the jaw and redevelop some of the lost bone.
Ridge augmentation can be performed as a separate technique or, in tandem with the dental implant placement. It all depends on your unique circumstances. A benefit of ridge augmentation is it can aid in improving your appearance and boosting your chances for the lasting success of your implants.
Sinus (Graft) Augmentation
Weak bone quality and quantity can, in many cases, result in the loss of the upper molar teeth. For the implant procedure to have a positive outcome, it's critical to have both sufficient bone quantity as well as quality. The posterior section of the upper jaw is an area in which a part of the sinus cavity is found. If bone loss has occurred in that area as a result of periodontal disease or tooth loss, you may have insufficient bone that's necessary for implant placement.
Unless sinus augmentation is performed, it can be difficult to place an implant. Considered a specialised surgical technique, sinus (grafting) augmentation involves the gentle elevation of the sinus floor to grow bone and permit the best possible dental implant placement.
CONTACT US »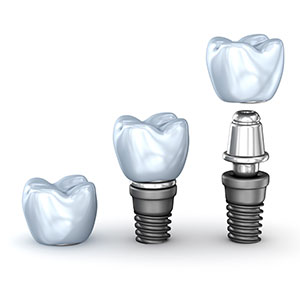 How Do I Care for My Implants?
Because dental implants look and function like natural teeth, it's important that your care for them at home on a daily basis and through routine preventative checkups at the practice. In addition to brushing properly, it's also essential to floss your implants to minimise plaque levels in the mouth.
If you'd like to determine if dental implants are right for you, we invite you to book a consultation with our Epping dental implant expert Dr Jeremy Lung (Dentist).

Dental Implants Epping Eastwood, Carlingford NSW | Epping Family Dental