Emergency Dentistry in Epping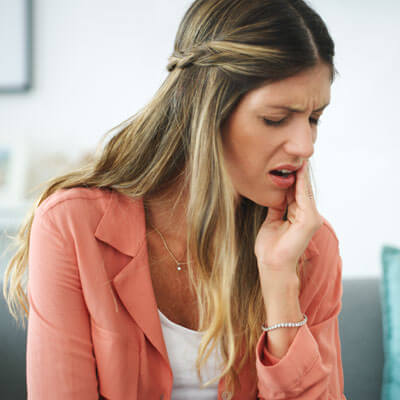 Dental emergencies happen when you least expect them—whether it's a child who fell and chipped a tooth, or an adult injured in an accident—and they're never fun to deal with.
To help you get through your dental emergency with ease, Epping Family Dental is here for you. We reserve appointments every day for life's little mishaps, meaning if something goes wrong and you need help ASAP, you can find it here. If you're experiencing a dental emergency, give us a call straightaway, and we will do everything possible to take care of the problem on the same day.
What Is a Dental Emergency?
First and foremost, if you experience a dental emergency with excessive pain or bleeding, visit your local ER as soon as possible. If your issue doesn't require immediate medical attention, call our office to get the appropriate advice and instructions for your specific situation.
Common dental emergencies we see include:
Knocked-out tooth (baby or adult)
A gum injury or laceration
Chipped/cracked tooth or crown
Sudden abscess or infection
Sudden extreme tooth pain
What to Expect
We'll conduct a thorough examination to identify the underlying cause of the problem and determine the best course of action. We'll explain everything so you understand what's happening, and lay out our recommendations for treatment. In many cases, we can complete corrective treatment at this same visit. In some instances, repeat visits may be needed to complete the process. Either way, we'll make sure you understand the process and give you cost estimates before we begin care.
If your dental emergency requires additional care beyond what our doctors can provide, we'll happily refer you to a provider who can handle your case as quickly and efficiently as possible.
Contact Us Today
Dental emergencies don't get better on their own, and the "wait and see" approach usually just makes things worse. If you're experiencing a dental emergency, don't wait. Contact us immediately to book an appointment.
CONTACT US »

Emergency Dentistry Epping, Carlingford, Sydney NSW | (02) 9868 6288