New Patients at Epping Family Dental
Epping Family and Implant Dentistry
When you visit our family office for the first time, you'll see just how warm, welcoming and efficiently we run our practice. After you arrive, we'll have you complete your intake forms on an iPad or paper, before being escorted directly into the exam room to see one of our dentists.
What Happens at Your First Visit?
During your exam, we'll thoroughly assess your teeth, discuss any concerns that you may have and then provide a cleaning. In most cases, we will also take a couple of X-rays to aid in screening for common dental concerns.
You can plan to be at our office for about half an hour. We'll also send you home with a free patient pack with toothbrush, toothpaste and mouthrinse.
Be sure to bring a copy of your Medicare or private health fund card, if applicable. We accept Medibank, Bupa, CBHS and any other health fund and can file your claim straightaway on our in-house HICAPS machine.
We accept all health funds, Medicare (CDBS), cash, debit cards, bank transfers, and credit cards – Visa, MasterCard, but not American Express. Please note a 1% surcharge applies to all credit card & digital cards payments.
Feeling Nervous?
Even if you're typically anxious about the dentist, rest assured we'll get you in straight away & take care of everything as quickly as possible. Our dentists make sure you're comfortable, whether you're here for a checkup and clean or a dental implant.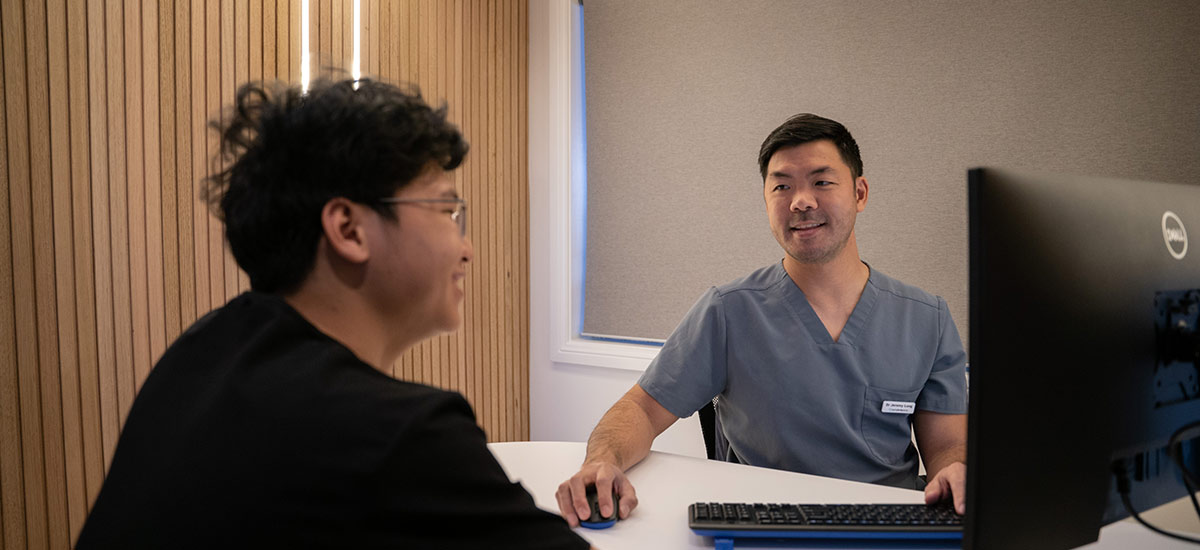 Dental Implant Consultations and Treatments
Many of our patients choose us because we are a comprehensive in-house dental implants provider. If you're searching for that perfect tooth replacement solution, an implant may be the best option. In fact, the implant treatment process often feels easier than having a tooth pulled.
During your exam, we'll discuss what concerns you have about your smile and which teeth need to be replaced. Even if you have existing teeth that are unhealthy and need to be extracted, Epping Family Dental may be able to help.In some cases, we may refer you to a local centre for a 3D ConeBeam X-ray, which is available free of charge. Having this imagery allows us to better plan your surgery, for the most efficient procedure possible.
Although every smile is unique, we can surgically place implants on the same date as extractions in some cases. Certain individuals may need to wait a few months.
Schedule Your First Appointment
Contact our family-run Epping dental practice today to schedule your first appointment or consultation. Patients of every age are welcome!
CONTACT US »
Deposit & Cancellation Policy
A deposit of $50 is required for treatments exceeding 45 minutes on weekdays or 30 minutes on Saturdays. For crown & implant appointments, a $450 deposit is required. Please ensure any rescheduling or cancellations are made 48 hours in advance, failing which the deposit is non-refundable.

New Patients at Epping Family Dental | (02) 9868 6288