General Dentistry in Epping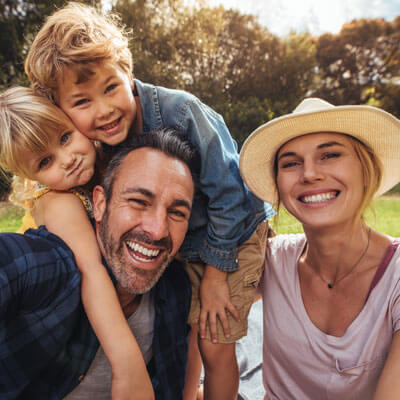 One of the best ways to keep your teeth healthy and clean is to maintain regular dental checkups with our practice, and we're proud to offer everything you need for long-term oral health success under one roof.
Our passionate team of knowledgeable dentists and dental professionals will be here for you every step of the way, addressing any question or concern that arises during your time with us.
At the end of the day, it's our goal to partner with you in oral health. Find out more about our general dentistry offerings below.
Visiting Us for Routine Care
As a general rule of thumb, we recommend patients visit us every six months for a routine checkup and dental clean.
A checkup and clean involves charting your teeth and gums to monitor any issues like recession, checking for cavities, oral trauma, and anything out of the ordinary. We'll then take x-rays to get a deeper look at your teeth. Should we see any issues, we'll let you know straightaway.
If everything looks good, we'll move on to the cleaning. A dental clean involves removing excess buildup of plaque and tartar, and cleaning those hard to reach places in our mouths that are difficult to access with a toothbrush. We'll end the cleaning with a fluoride treatment to help keep your teeth healthy and strong.
Making an appointment for yourself? Consider booking visits for your children, too! We're happy to offer focused cleans for children of all ages-from infants to teens and everyone in between. We believe that instilling proper oral health habits early on
Have a Cavity? We've Got You Covered
Another aspect of general dental health is discovering and filling any cavities in a timely fashion. While some cavities are discovered during a routine appointment, others may pop up months before you're due for a visit-in which case we're happy to see you as quickly as possible for a filling.
In the practice, we use advanced white fillings that match the colour of your natural teeth and are designed to be long-lasting and more stable than traditional metal fillings.
Frequently Asked Questions
How often should I book a checkup?
Patients often visit us every six months for the best long-term oral health success. However, we pride ourselves on being open and honest with patients and we'll let you know our recommendations for you. Sometimes, visiting us every three months is necessary to get a condition under control, while others may visit us just once a year.
You can expect to be in our practice for roughly one hour from start to finish. This allows us enough time to properly examine your teeth and gums and provide you with the excellent care you deserve.
Will my health fund cover the visit?
Yes! Typically, health funds cover general checkups and cleans every six months. We can help better elaborate on your specific fund when you call us to book a visit.
Schedule Your Visit
We'd love to see you in the practice soon. If you'd like to learn more about our offerings, simply contact us today or book an appointment. We're happy to welcome your entire family into our care.
As a reminder, we gladly accept health funds and most general checkups and cleans are covered every six months. If you need any help verifying your benefits, we're here to help.
We look forward to seeing you soon.

General Dentistry Epping, Eastwood, Carlingford NSW | (02) 9868 6288